#1 Brochure Design Website in UK
Hire Us for a Stunning Brochure Design Services in London, UK
UK's certified brand specialists are eager to entertain you with their phenomenal brochure design service at logodesignservice.co.uk.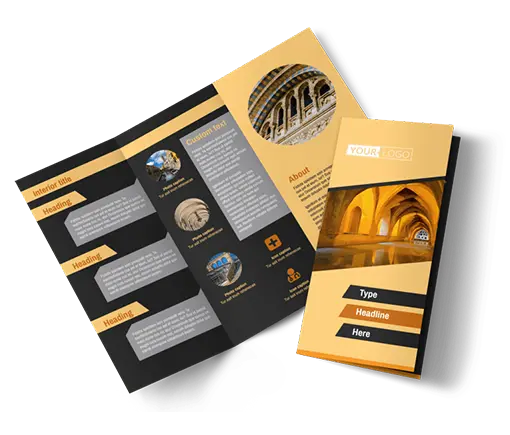 100% Money Back Guarantee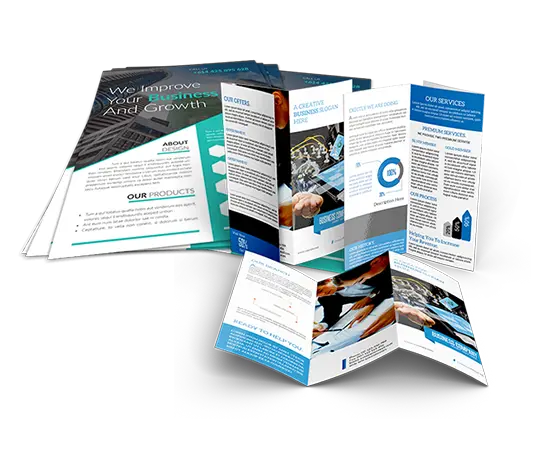 Get Professional Brochure Design Service from the Top-leading Agency In UK!
When it comes to the best designing service from the top-leading designers, how can we be left behind? We are running UK's top-notch brochure design company that inspires your creativity. If you are searching for a shelter where all your design needs are met, then you're at the right hub. Our brochure designer is here to design all kinds of stunning art that grab the attention of your required audiences. Let's have a look at the types of brochure designs that suits your brand!
Seamless Brochure Design Process for Immersive Experience..!
Our Brochure Design Services UK gives a seamless user experience by 4-step process that gives you the satisfactory you wished for.

Think about your purpose with design experts and decide whether bi-fold or tri-fold that suits your brand.

Simply discuss your vision with our brochure designer, brief your requirements, finalize the brochure layout and images.

Discuss the concept about design, color theory, and other marketing materials properly. Set your goal and take off!

Ask us! for required printable formats or our expert will commonly delivered formats e.g. EPS, PDF, AI, JPEG, and etc.
Looking for Impeccable Brochure Design Service?
Get in touch with our 24/7 available representatives now!

info@logodesignservice.co.uk
Types of Brochure Designing Services in London, Which Suits Your Business Most!
We offer a diverse range of business brochure design services in London, UK. We have the versatile brochure designers who understand the actual difference between these types on a corporate level.
Un-fold your brand's identity with Bi-Fold Brochure Designs. Our designer is capable to create your brochure design ideas into competitive brand image.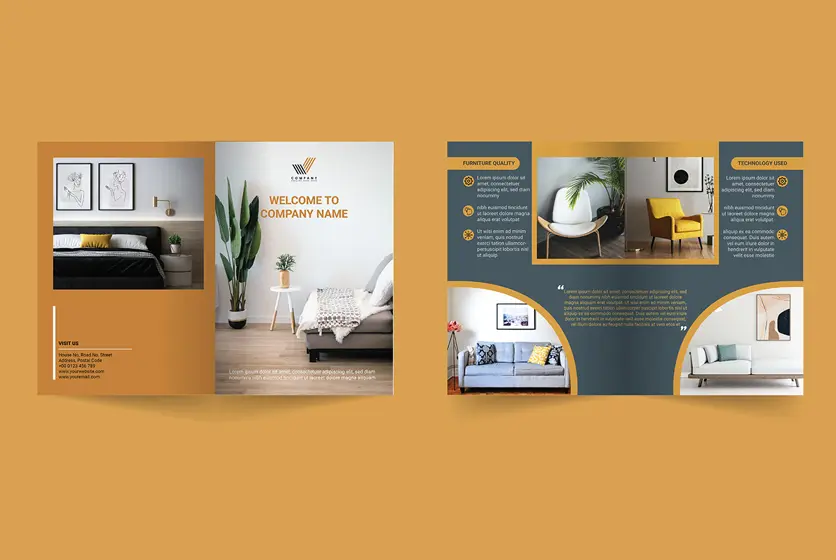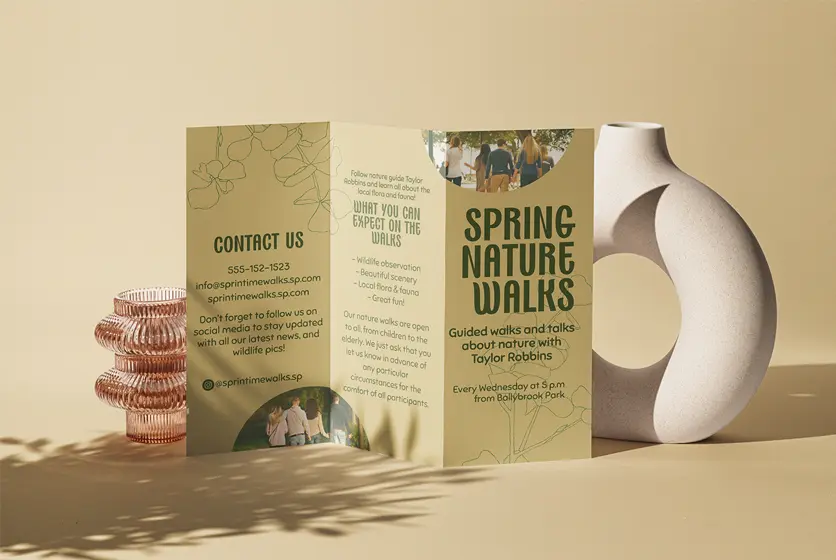 Make your impact three times more powerful with Tri-fold Brochure Designs. Logo Design Service UK triple the engagement of your brand and leave a lasting impression on your audience.
Let your brand speak to the sky! Our Z-Fold Brochure Designs services in London are carefully chosen by award-winning designers to make an action and drive unbeatable results.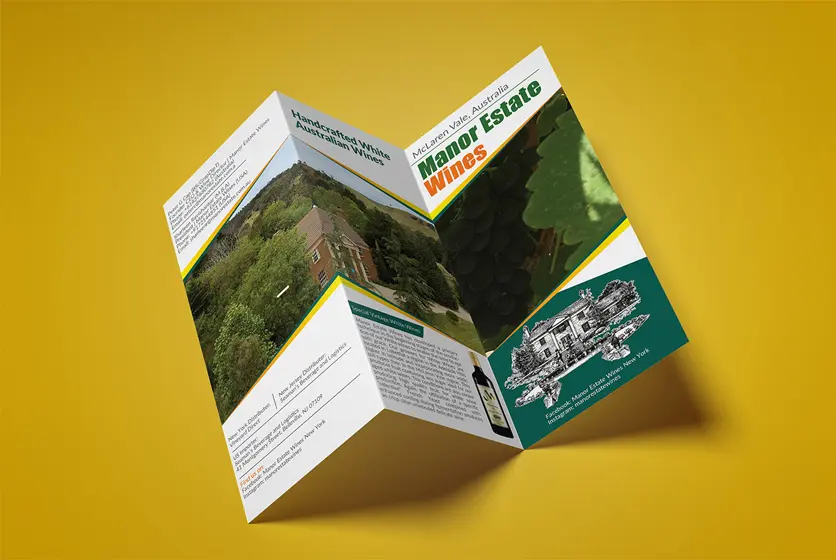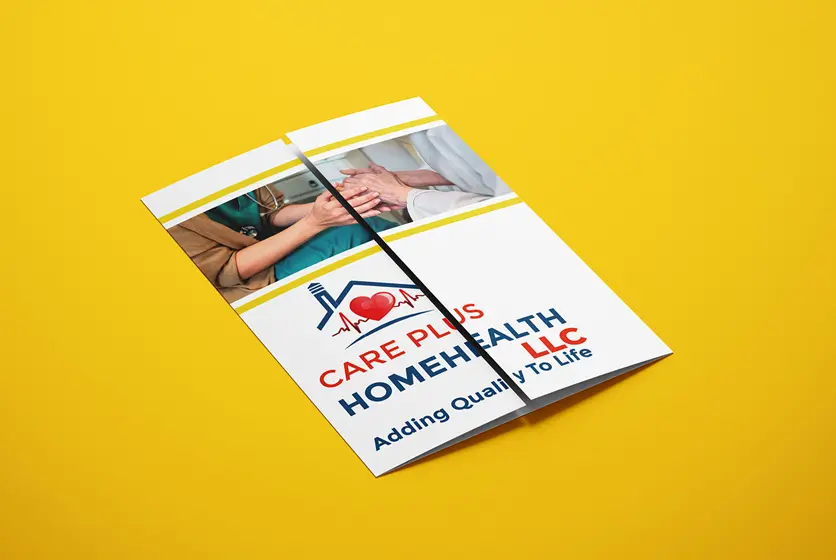 Gate-Fold Brochure Design
Open-up every positive gate for yourself with the professional Gate-Fold Brochure Designs Company. We have an expert brochure designers on board to take your brand to the moon!
Roll-Fold Brochure Design
Get roll with our brand specialists for the perfect Roll-Fold Brochure Designs. Our brochure design service in UK is recommended by the most professional designers in UK.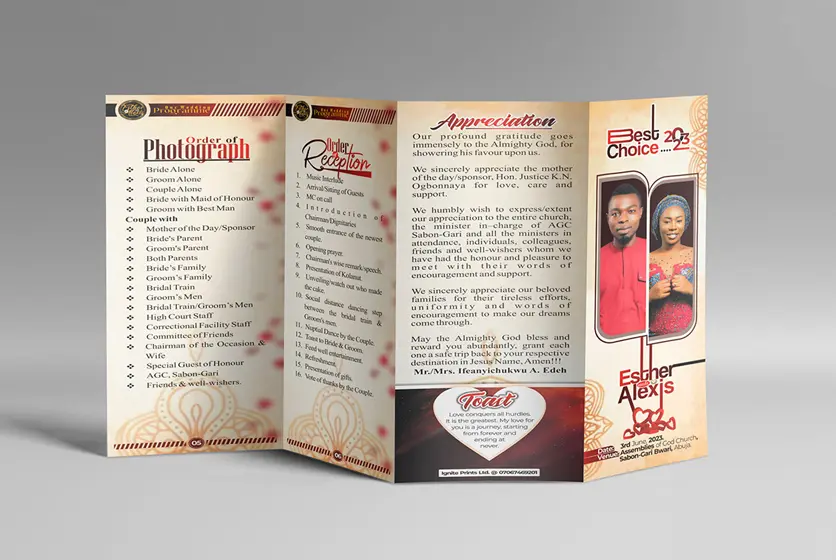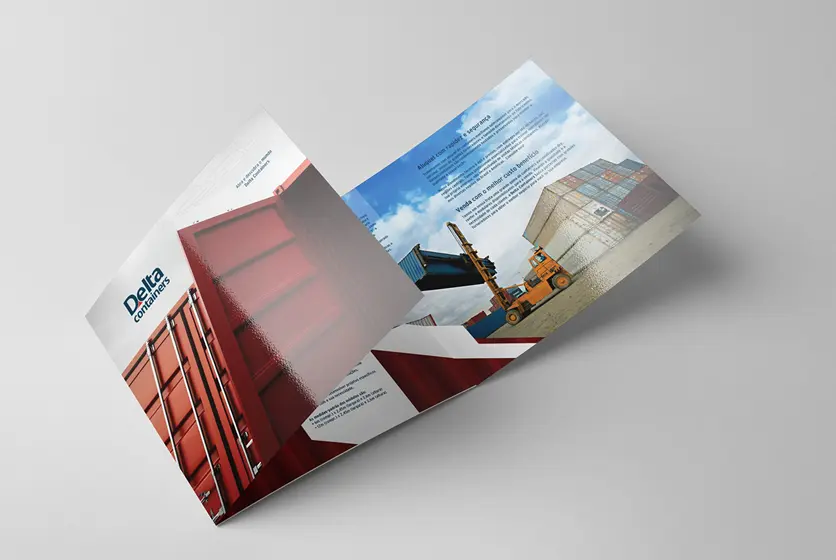 Best for a product presentation that excitingly showcases your offerings! Our design experts are eagerly waiting to deliver the best Folded-Brochure Designs Services in the UK.
Where your brand meets multiple engaging graphics that compel your UK audience to explore further with the best Brochure Designs Company in London, UK.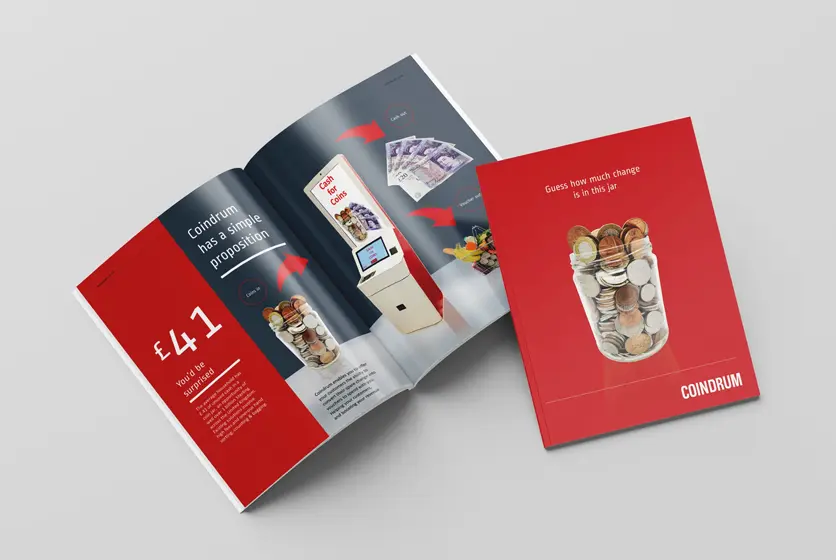 Why Are We Superior to Our Competitors?
We are delivering the best Brochure Design Services in London. Our brochure design company gives customers satisfaction, trust, and a dedicated portfolio!
Wide Range Of Affordable Logo Design Packages
Design a logo for you in the UK and that too in this price is surprising! However, we value your sentiments! with trust, satisfaction, and cost-effective packages. We know how an entrepreneur invests his savings in his business. In this regard, our team has designed these competitive logo design packages.
Why Choose Our Brochure Design Service Over Competitors in the UK?
You must have seen many times that website says "Why choose us?" but the same stupid things that have neither head nor foot nor anything to gain. Our Brochure Design Company UK does not just claim all this, rather its shows through its dedicated teamwork.
Only UK's certified designers are taken on board, who have years of experience in branding. The Brochure Designers who have dedicated their lives in this work to understand your objectives, targeted concepts, and targeted audiences.

Small-Medium Businesses Expert
Logo Design Service UK take pride in delivering impeccable brochure design services for Small-Medium Business (SMB) in London, considering their core values and goals. We are expert in conveying a message through our company brochure design services in the UK.

A picture is worth a thousand words, we prefer eye-appealing pictures in our brochure designing that speaks volumes. Our talented designer have multiple brochure layouts that makes your eyes stop. Whether it is hotel brochure, travel brochure, real estate brochure or any leaflet design available online.

If you are, we are, if you are not, we are not! Our design agency first prioritizes our users to experience our design service smoothly. We take pride in giving the best customer support 24/7 to our valuable customers. We will never disgrace your honor whether you take any designing services from us or not.
Most Asked Brochure Design FAQs, answered.
Which brochure design type works best?
In the UK, the most common type is Bi-Fold Brochure Design and it will work best for your audience. Some projects require multiple pages to create better engagement with the clients. Having a clear mindset with a realistic approach will help out you to determine the right type of brochure design.
Can I use own images in my brochure design?
Yes, you can share your imagery material with us but make sure the images are of high quality and related to the topic. Otherwise, our professional graphic designers in UK will facilitate you with their unique data. They provide you with designing material with 100% ownership rights.
How much does a brochure design cost?
Logo-Design-Service-UK pricing range from $34 to $419 or more. It depends on your package or other services you ordered. Mostly, you can get free quotes from our experts in the UK. They entertain you with their cost-effective packages or depending on the nature of the work, will charge by the designer.
What kind of press we need for the brochure design?
In this regard, your designer must be an expert for selecting a paper that suits your brand. However, we deliver designs commonly with cost-effective packages. Although, taking an advantage of high-grade printing with our expert team in UK, they will consult you properly about your required work.
Is there really a 100% money back guarantee?
Logodesignservice.co.uk offers a 100% money-back guarantee within 60 days of payment on all brochure design services, especially in the UK. The customer has not been entertained with any refund for a specific brochure design after 60 days. But don't panic, we do not take anyone's money illegally.
In case I don't like the brochure you designed?
In this regard, understanding the customers' business approach is the foremost key. We have the UK's brand specialists who know how to do their job with perfection! Well, it won't happen, but if it happens, so it is our designer's full responsibility to solve the problem and satisfy our customer on priority.
Design With Grace, Conquer Your Space!​
Feel free to contact us! by submitting this form and buckle up for a creative design journey.